Tellq Multi Communication Platform
Tellq Multi is a unified communications platform covering the control of main communication channels, i.e. calls, emails, and live chats. It is a solution for small- or medium-sized businesses that wish to provide customers with unconditional, tailored high-level service and create positive, professional experience, no matter which channel is used by the customer to contact you.
NEW: Tellq NPS module
NPS (Net Promoter Score) is a globally used quality measurement tool for customer service agents. The module allows customers to rate and comment on the agent's performance, the speed of request resolution, the level of sentimentality and friendliness. This allows companies to receive customer feedback and use the data to improve customer service.
When the NPS Calls module is activated, your customer will automatically receive an SMS after a call through the Tellq system, with a text message of your choice and a request to rate the quality of the service on a scale from 1 to 10. You will be able to see customer ratings on the Tellq platform.
When the NPS Ticket module is activated after a serviced request, the Tellq system will ask your customer to evaluate the quality of the service by rating the experience and leaving a comment. You will be able to see customer ratings and comments in the Tellq system log for each enquiry.
Tellq NPS Calls
Unique text of your choice
Tellq NPS Ticket
Unique text of your choice
Tellq Inbox and Chat addition
Displayed customer feedback
Tellq Calls
It is virtual call center software that allows you to expeditiously manage call flows, also easily and efficiently analyze calls made and received.
Tellq Inbox
It is centralized email management software, which realizes the request grouping, work distribution, as well as tailored customer service options and provides informative request service statistics.
Tellq Chat
Live chat software that combines all customer requests in one place and allows you to respond in a timely manner without forgetting any customer request.
Tellq MSG
A solution that allows you to connect Facebook Messenger to the Tellq platform as an additional communication channel and manage customer requests coming through this social network along with the communication received through other channels.
Service features
Tailored customer service
Tellq identifies customers by their contact number or email. So, no matter which channel the customer will use to contact you, you will always see his/her contact information and full communication history: requests, chat records, customer-related actions of the operating personnel, remarks or comments, as well as request resolution times.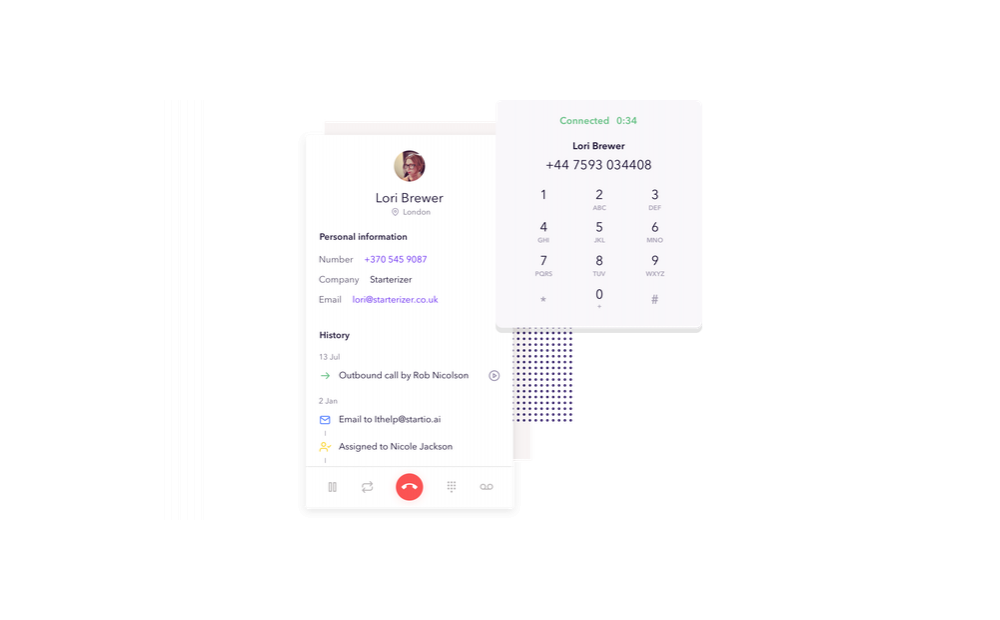 SMART analytics
Get valuable insights for daily customer service with Tellq analytics tools. Real-time statistics for calls, emails, or chats are presented in various data slices and graphical information, and are also exported in a format convenient for you.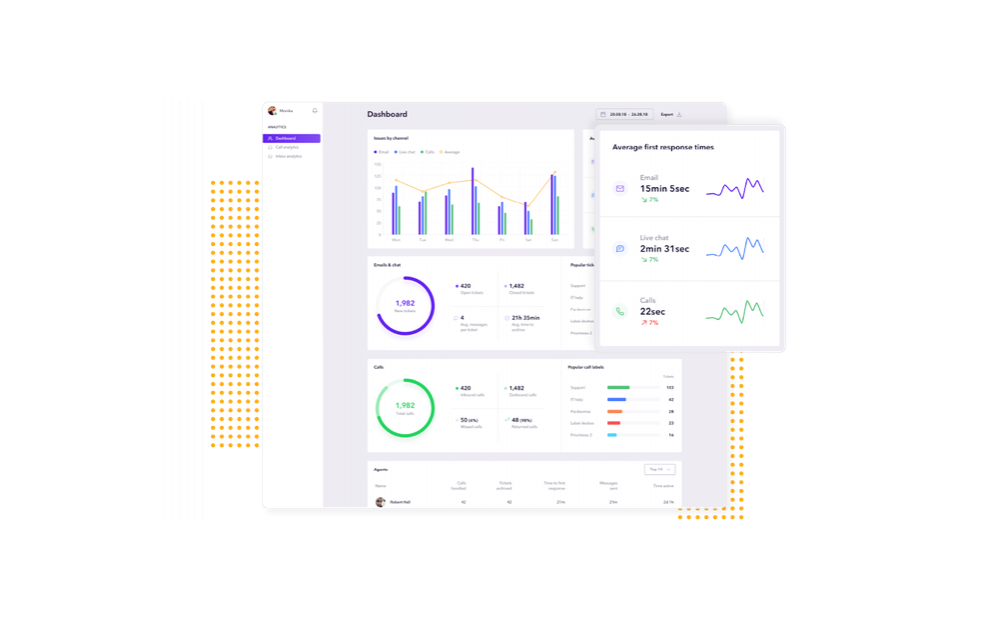 Self-service portal
The Tellq platform is managed in an intuitive and user-friendly system self-service portal, so you can make all necessary changes, create additional workstations, or make other changes that require an extremely fast response at your convenience without the intervention of a service provider with just a few keystrokes.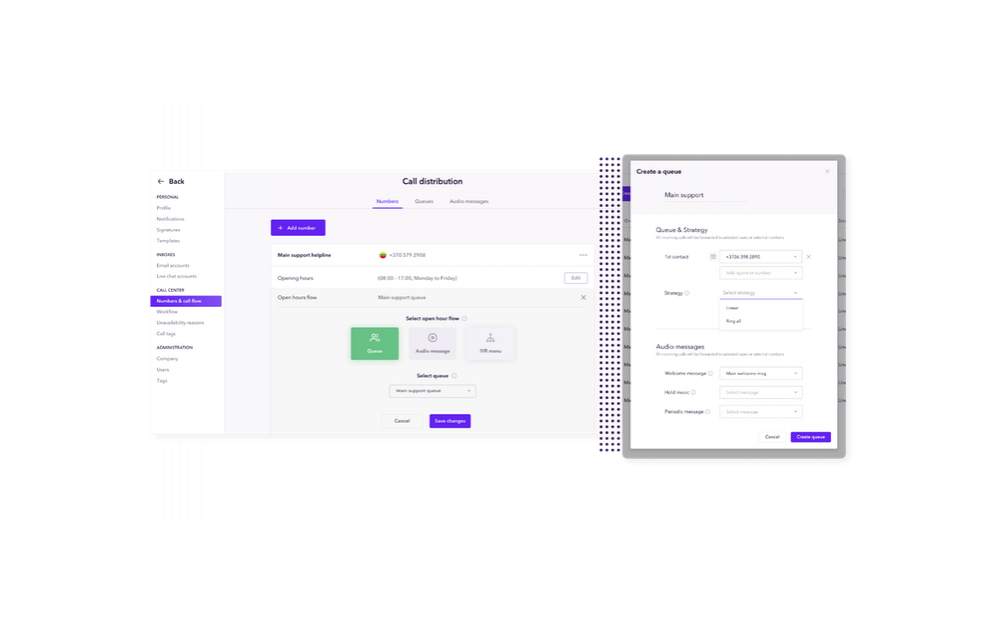 Teamwork
Improve your team's collaboration and communication skills. Take advantage of internal task allocation strategies, request assignment, or internal commenting features.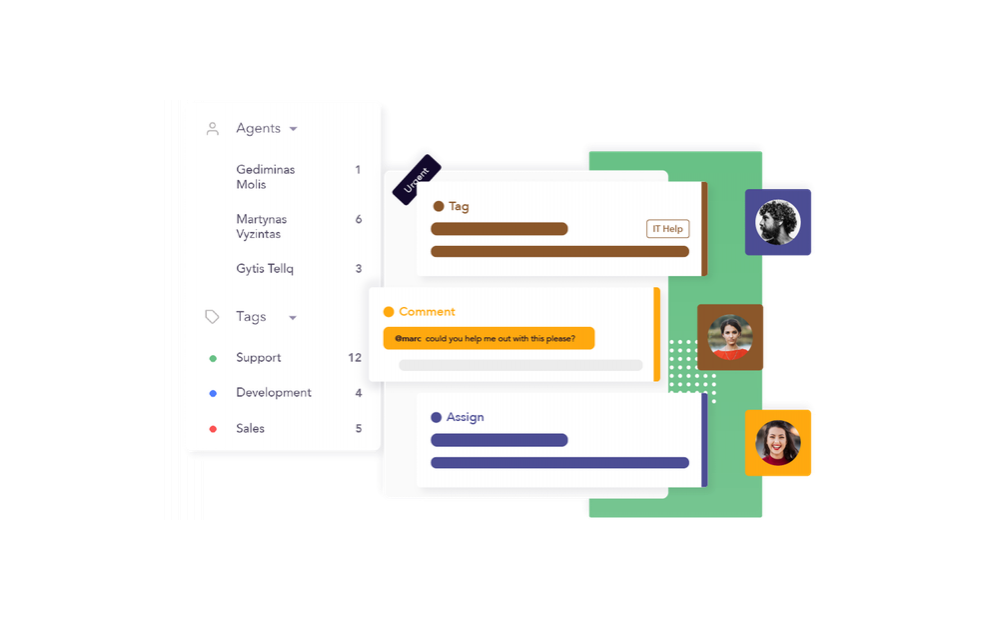 Request automation
According to the pre-described rules and scenarios, the Tellq platform allows you to automate customer service processes related to the distribution of emails, requests, and messages to agents, classification according to the keywords in the email content, automatic request archiving after a time limit set or response received.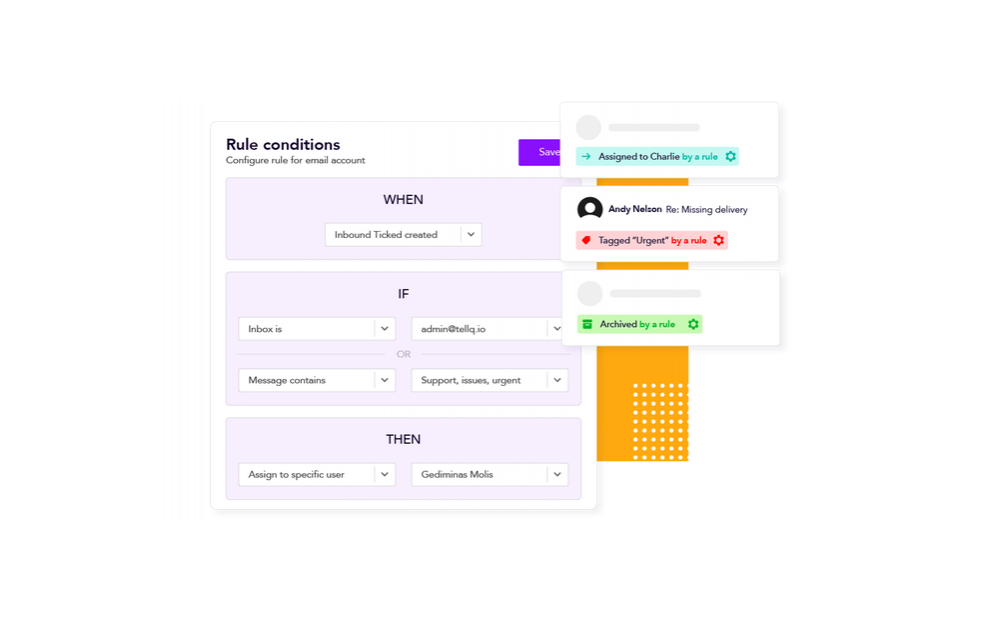 Real-time condition monitoring
Instant dashboards and an option of real-time monitoring of agents allow you to see the customer service centre's workloads and proactively respond to the situation by making the decisions needed for effective customer service.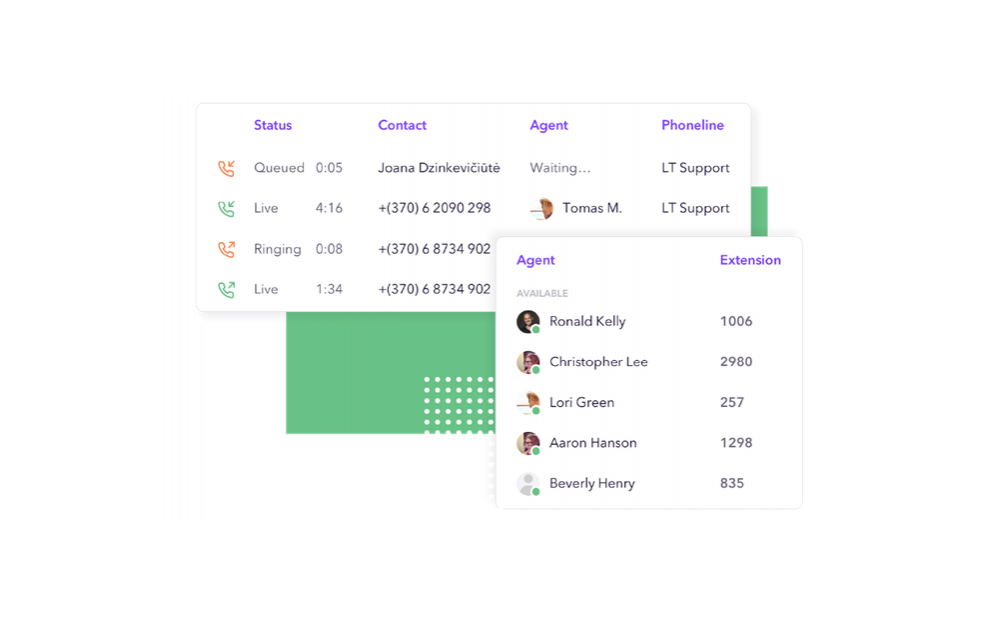 Extremely fast response
Tellq system records all actions related to customer requests in a centralized message centre, so no request or call will go unnoticed. For efficient service, you can also make use of a variety of pre-designed response templates or automated system responses. Surprise your customers with an extremely fast response.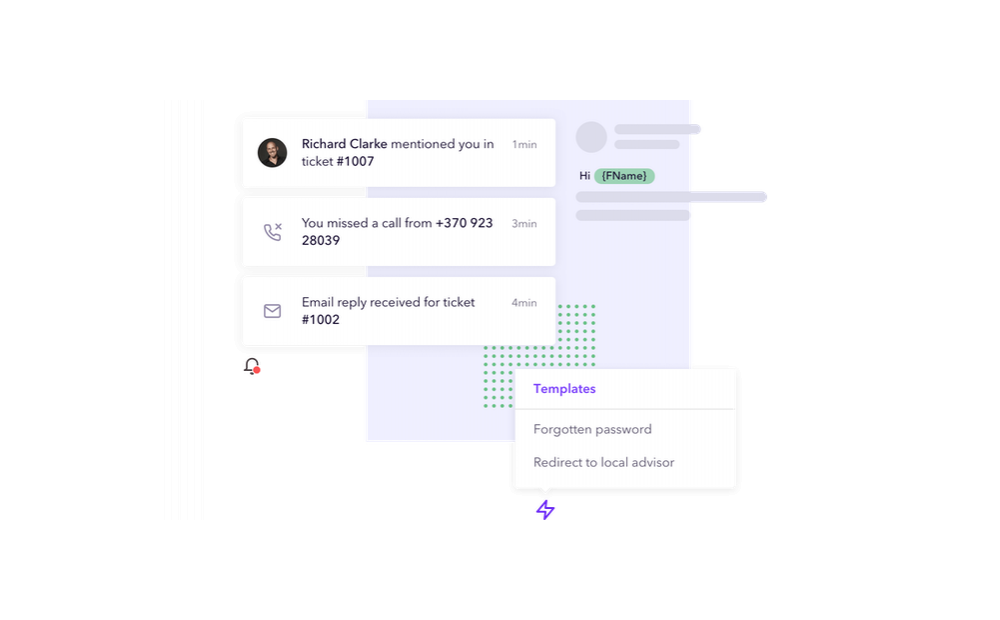 Tellq Chatbot module
Automate live chats with your customer on your website with the Tellq Chat plugin and Chatbot. It will prompt your site visitors for the most relevant options during the chat according to the self-service logic and will support the conversation 24/7.
Automating live chats from agents will take over the service of recurring queries, refer potential customers to the sales team, or create a query in the Tellq system. Serve customers even more efficiently!
Tellq Chatbot
Individual chatbot on different pages of the website
Automatic chatbot activation
Tellq SMS module
Tellq SMS module allows you to easily and quickly send a text message to a default contact before, during, or after a call via Tellq system. The SMS module can be ordered additionally with Tellq Calls service and is activated for all system users. Text messages are charged according to the fact, so you just pay for the texts you send. SMS pricing for text messaging – from 0.02 EUR/SMS.
API integration
Tellq is an integrated system, so, with the help of the Application Programming Interface (API), you will be able to integrate the available order or customer management systems with Tellq, thus being able to see the required information on-line and to have an easier access to relevant data. We will provide all necessary documentation and advice for the implementation of the integration.