Data Transmission Network Handling
Network equipment, its topology, and stable operation are one of the essential components of company's IT network. When handling your company's network, we not only take care of the initial identification of equipment and the most suitable network topology for your company, but are also responsible for installing new equipment, enabling basic and security rules on the network, configuration, upgrade installation, monitoring, improvement, and proactive management, thus preventing potential incidents.
We handle LAN devices by such manufacturers, as HP, MikroTik, Cisco, Juniper, also WiFi devices by Ruckus, Ubiquiti, Cisco, HP Aruba.
By entrusting your company's network to Baltneta's specialists, you will be able to enjoy not only the stable operation of your company's network, but also the additional benefits. Together with the network maintenance service, you can rent professional network equipment, get replacement equipment in case of failure, or take advantage of such other value-added services.
Simple
Use professional network equipment that you can simply rent. In the event of a failure, we promise to restore basic operations on the same working day with the replacement equipment.
Secure
No errors or anomalies of your network will go unnoticed. We store and version your network configuration settings so that we could quickly restore your business ability to operate if required.
24/7 support
We provide professional technical customer support (LT, EN, RU) 24/7. We handle requests for changes remotely and at the client's office if required.
Network audit
Maintenance of routers
Maintenance of switches
Maintenance of WiFi devices
Maintenance of firewalls
Service installation fee
Equipment rent
We are trusted by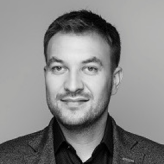 Jurgis Adomavičius
Bunasta, Founder and CEO
Baltneta's DNA is to offer the right solution to the customer and to solve the problem quickly and on time. We are delighted to have chosen a company that can meet all our business IT needs and help us work more efficiently.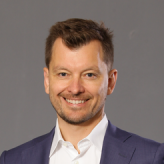 Gediminas Vilčiauskas
NO-CV, Founder and CEO
We were looking for the most reliable solution, as the IT infrastructure is the backbone that holds the whole system together. Baltneta's reputation, long-term track record of success and continued excellence in its field were important aspects in...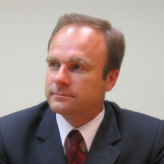 Remigijus Mielinis
Armila, CEO
In half a year, the professional team of Baltneta has solved almost all our IT infrastructure problems, which we have been struggling with for many years. This is one of the most successful projects of recent years.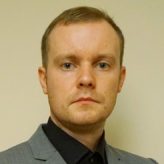 Tadas Jasas
Tele2 Lithuania, Billing & IT Manager
We raise the highest requirements for our IT partners. It is important that partners address not only technical issues, but also understand our business processes, their importance, priorities, and impact on results. This is the only way to...
Edvardas Kučinskas
SB Lizingas, IT Manager
SB Lizingas has 50 employees in different cities in Lithuania. Following the announcement of the nationwide lockdown, all of them were provided with secure remote access to the company's systems within one day. Baltneta provided the service...
About our specialists
Network competencies are in niche area on the market and it is not common for an organization to have a dedicated transmission infrastructure specialist. As one of the market leaders in data transmission solutions in Lithuania, we can offer a dedicated team of specialists for the maintenance of your network and expeditious as well as professional resolution of problems.
Experience
Our specialists have implemented a few thousands of integrated network solutions; they also support and manage more than 5,000 network devices. You can be sure that by entrusting your networking infrastructure to us, you will be provided with the best solutions.
Integrated approach
We have a team of experts dedicated to support data transmission solutions at several different competency levels, who resolve more than 20,000 customer requests per year, work the night shifts, and can engage staff with such other IT competencies, as may be required from time to time.
Proactive activities
Our specialists are committed not only to respond expeditiously to requests, but also, by realizing the importance of stability of the data transmission infrastructure, to systematically perform proactive system optimization activities, network monitoring and analysis.
Professional excellence
We continually invest in know-how of our employees, therefore, your network solutions are taken care of by IT specialists holding such certificates, as CCNP Enterprise, CCNP Professional Routing and Switching, CCDA Design, JNCIS-SP, JNCIS-ENT, JNCIS-EC, etc.
Network equipment rental and solutions
We can offer a range of network solutions and equipment for rent. We work with equipment of such global network equipment manufacturers like HPE, MikroTik, Cisco, Juniper, Ruckus, Ubiquiti, Cisco, HP Aruba, but we can also offer products from other manufacturers, if required.
We'll assess your needs and select the best value-for-money equipment to meet your expectations and optimize your network.