Microsoft 365
Microsoft 365 provides new opportunities for cooperation in the cloud – email, Office applications, SharePoint, storage for your documents – even for small businesses. Choose the service plan that best suits your needs or don't hesitate to ask us for help. Baltneta's specialists will help you to choose the best service package for your company.
Microsoft 365 plans

Up to 300 users


Exchange email, contacts, and calendar with a 50 GB inbox
1 TB of OneDrive storage
Sharepoint intranet
Teams platform
Office Online version
Office is installed in 5 user devices
Unlimited number of users




Exchange email, contacts, and calendar with a 50 GB inbox
1 TB of OneDrive storage
Sharepoint intranet
Teams platform
StaffHub shift management tool
Planner task management tool
Data management tools
Information protection
Office Online version
Office is installed in 5 user devices and terminal server
Availability
You can rest assured that the availability of Microsoft 365 is 99.9% and Microsoft's commitment to you is guaranteed by a service-level agreement (SLA).
Security
The security of your data is guaranteed by the most advanced five-step protection and proactive monitoring solutions.
Privacy
Privacy is above all. With Microsoft 365, documents you create will only be available to you. Microsoft 365 protects your data and privacy.
Effortless administration
Microsoft 365 service is easy to deploy and manage without special IT knowledge. You can add new users and remove redundant ones within a few minutes.
Continuous update
Application updates are at no extra cost. Microsoft 365 users are introduced to new software package features on a regular basis.
Active Directory integration
Effortlessly manage the level of access to applications and documents granted to users. Single login to all applications and synchronization with Active Directory.
Microsoft Teams
It is an online collaboration software tool for businesses that lets you work effectively in teams, no matter the location or device you connect from. With Teams, your employees will be able to conveniently communicate and exchange documents both with each other and with customers, and all conversations and files will remain within the company, even if a team member leaves the organization.
Why Teams?
Collaboration software tool
Communicate conveniently with one person or with the entire team, share files, edit them all at once, and find them in a chat window, as may be required from time to time.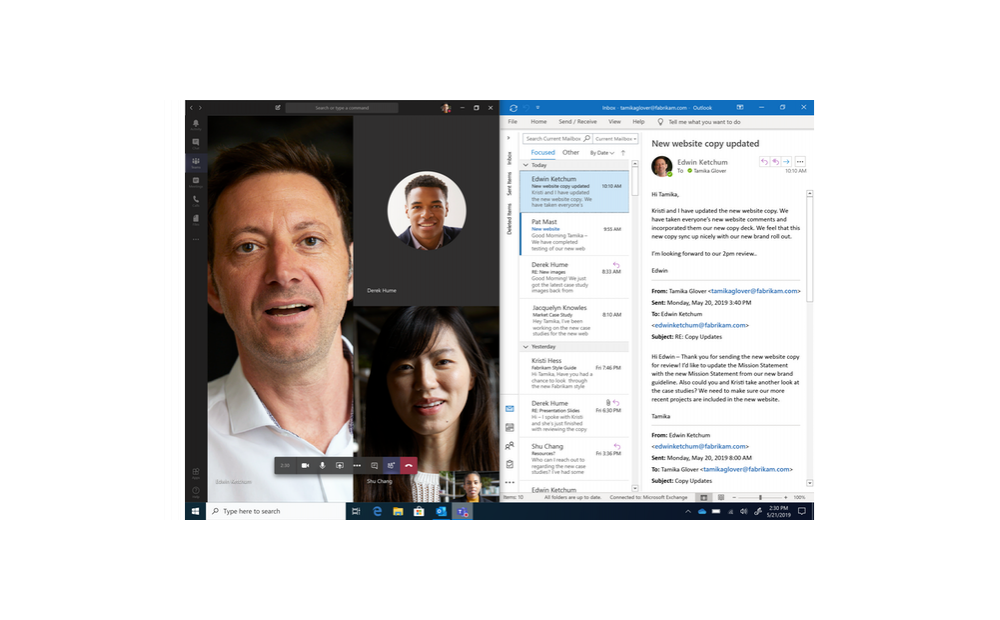 Organizing online conferences
Easily and quickly initiate a new conference right from your chat window or schedule a video conference in advance using Outlook.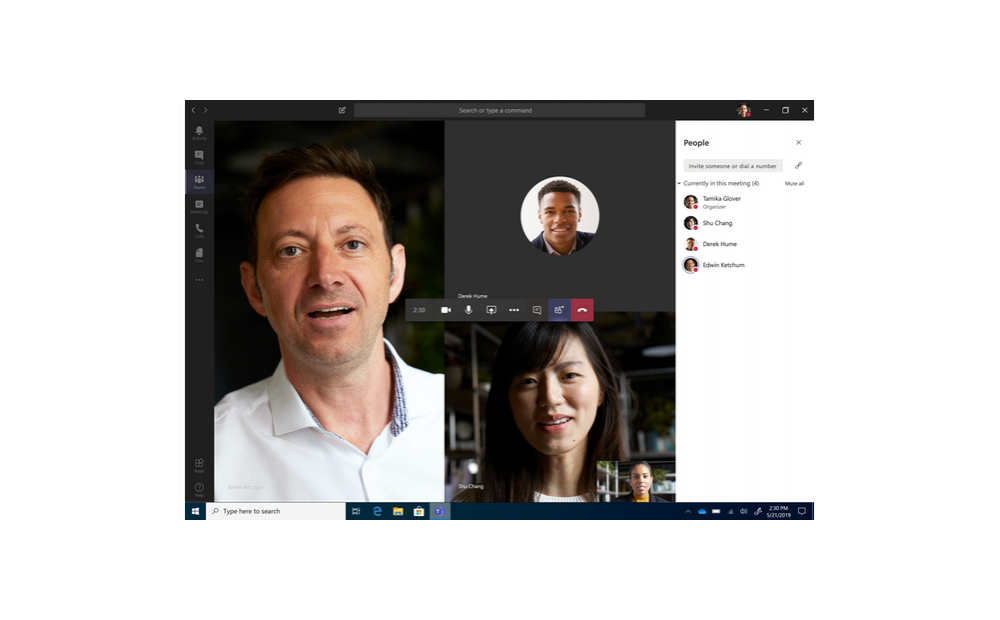 Protecting your data
Choose the appropriate privacy, security, and use settings that will reduce the risk of losing and leaking important data.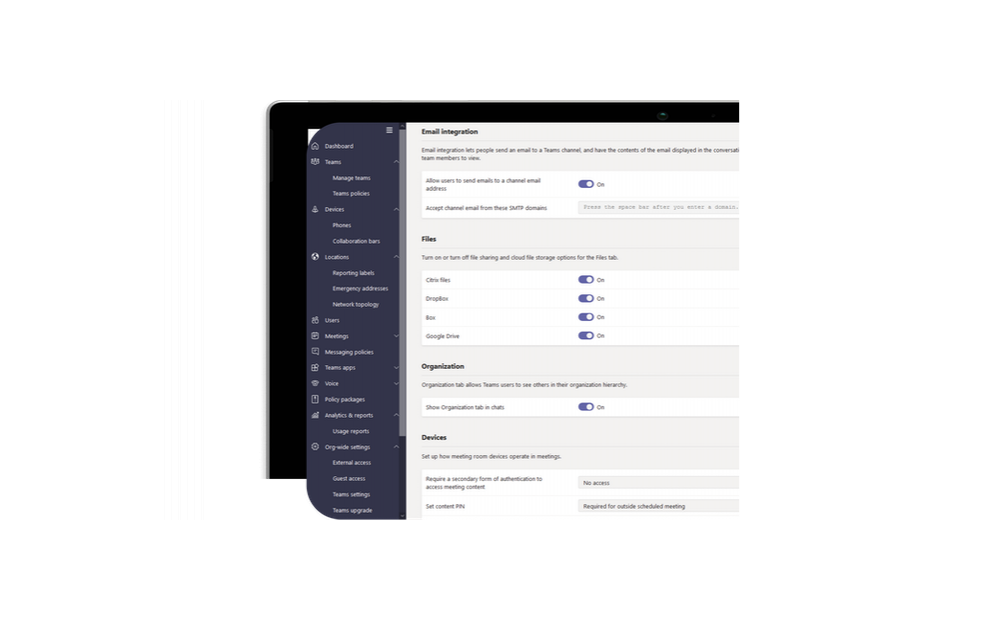 Sharing screen
During an online conference, conveniently share presentations, your screen, or open a blank whiteboard where you can create content all together.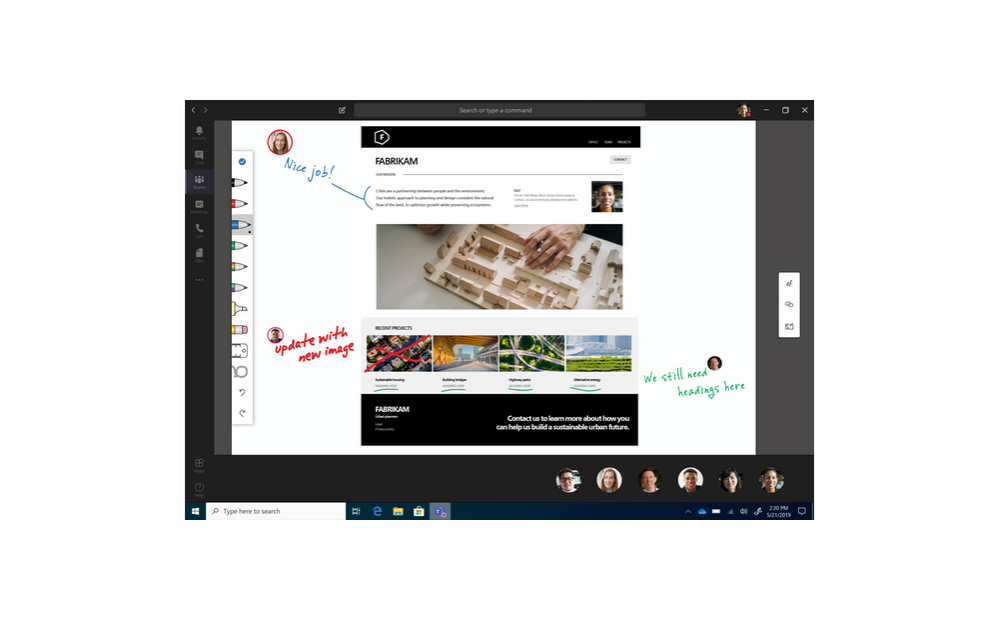 Working from anywhere
To use Teams, you only need to have a device with Internet connection. You can also conveniently connect from your computer, mobile phone, or tablet.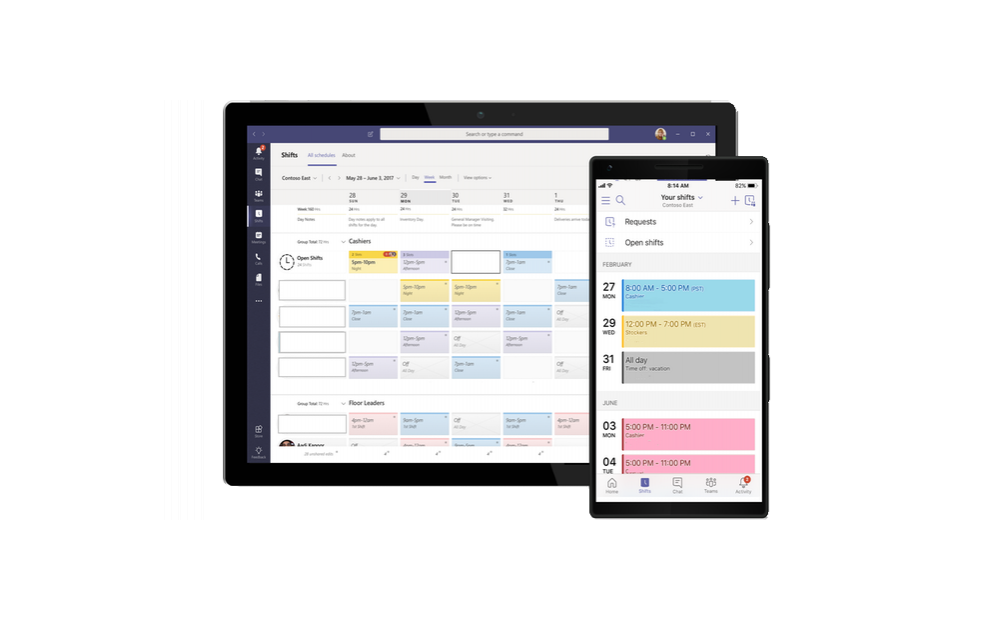 Common team space
Create joint teams and always have up-to-date information about projects in one place. For a new member, who joins the team, this will help get involved faster.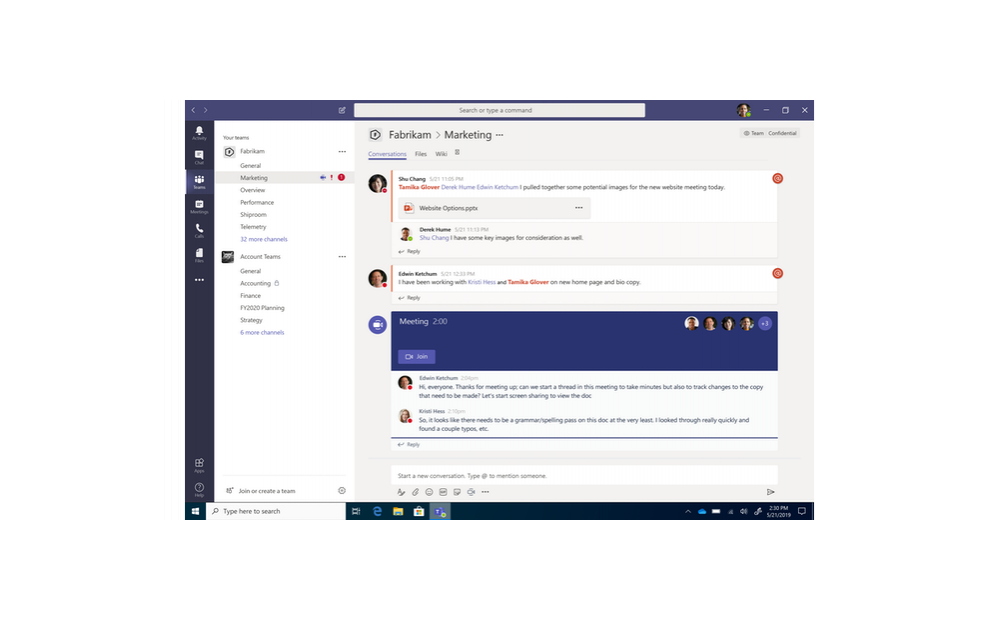 Microsoft 365 Support Service
Microsoft 365 support service is aimed at customers, who need more than free Microsoft support. We provide the service remotely on weekdays from 8:00 A.M. to 5:00 P.M. all year round in Lithuanian, Russian, and English. Upon prior agreement, we may carry out data migration or other works during non-business hours for an additional fee. Registration of calls and incidents takes place 24/7/365 via Baltneta help service number +370 5 274 5444 or e-mail helpdesk@balt.net.
Ready to help
We are a gold Microsoft partner and our certified engineers are ready to help you. We have a priority for exceptional Microsoft support to solve the incidents.
On duty 24/7/365
Register incidents at any time of the day. Reduce business risks, downtime, and costs by getting continuous support.
Professional advice
We offer professional advice and unique Microsoft 365 plans that meet your business needs. We have experience with different sizes of business.
Incident response time
Troubleshooting
Premier support
Microsoft 365 account administration
Answering inquiries about Microsoft 365 services
Changing user password
Basic configuration of Exchange Online, Onedrive, Sharepoint
Outlook Web App assistance
Microsoft 365 mobile device configuration assistance
Data migration or help during off-hours
Microsoft 365 Business Premium
Microsoft 365 Business Premium is a comprehensive, cloud-based security solution for your business that includes the basic tools to keep things running smoothly: not only Microsoft Office 365 suite, but also Windows 10 Pro operating system and Microsoft Enterprise Mobility + Security for data protection.
Microsoft 365 Business Premium will not only allow you to effectively administer all of your workstations centrally and remotely, but will also give your employees access to the latest version of Microsoft's Windows operating system, the most current versions of Microsoft Office, communicate with colleagues and clients remotely, and securely connect to the systems using the additional identify verification via mobile phone. Using Microsoft 365 Business Premium solution will be equally convenient both working from the office and from home.
Backup for Microsoft 365
Data (messages and documents) contained in Microsoft 365 is not protected against data loss due to human error, hacking, or malware. Microsoft 365 tools cannot offer daily backup and archiving, therefore, we suggest taking care of your business critical data by saving backup copies of your Microsoft 365 mailboxes in Baltneta cloud.
Baltneta's Microsoft 365 data backup solution includes backing up and restoring data on Exchange Online, SharePoint Online, and OneDrive. Your Microsoft 365 data is automatically backed up once a day and stored in Baltneta cloud. Disk space for backups and the number of backups stored is unlimited.